Director Message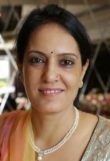 "Nurses dispense comfort, compassion and care without even a prescription".
Nursing contributes to the healthcare delivery system in a vital and significant way. They are professionals who deliver quality and compassionate care in any hospital. Regency Institute of Nursing has been established to overcome the inevitable demand of highly trained and qualified nurses in Uttar Pradesh and all across India.
We, at Regency Institute of Nursing provide regular mode of teaching, supplemented by an intensive and rigorous practical training, so that at the end of their course, the students emerge as fully trained and confident nursing professionals.
Regency Institute of Nursing was established under the able guidance of Mr. Arun Kapoor and blessings of Mr. A. R. Kapoor, in the year 2010. It is approved by the U.P. State Medical Faculty, Lucknow and recognized by the Indian Nursing Council, New Delhi.
We shifted to our new premises at Ambedkar Puram in Jan, 2019. At present, Regency Institute of Nursing is conducting 3 courses – A.N.M., G.N.M. and B.Sc. Nursing. We propose to increase the number of seats in these courses as also introduce relevant Paramedical courses in the curriculum.
"The trained nurse has become one of the great blessings of humanity, taking a place beside the physician and the priest !"
Soni Kapoor
Director
Regency Institute of Nursing
Kanpur