About Us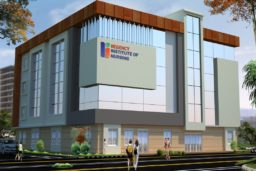 Nursing contributes to the health care delivery system in a vital and significant way. The nursing professionals are experts providing better quality to human health care. They are professionals who deliver quality and compassionate care in any hospital.
Regency Institute of Nursing was established under the able guidance of Mr. Arun Kapoor and blessings of Mr. Anant Ram Kapoor; in the year 2010. It is recognized by the Indian Nursing Council, New Delhi and approved by the U.P. State Medical Faculty, Lucknow.
Regency Institute of Nursing, Kanpur has been established to overcome the inevitable demand of highly trained and qualified nurses in Uttar Pradesh and all across India. It aims at identifying health needs of the people, planning and providing quality care.
Through regular mode of teaching along with intensive and rigorous practical training, the students can emerge as fully trained and confident nursing professionals.
"The trained nurse has become one of the greatest blessings of humanity, taking a place beside the physician and the priest!!"